A slightly different blog post from MB Tree Surgery this week..
Last week we received a call from a lady in Wellingborough who had a tree that had fallen in their garden – we visited the property and couldn't believe our eyes! There was an 80ft beech tree lying across the front lawn,
The householders had been woken during the night by a very loud noise only to look out of their window and see the tree now taking up a significant part of the driveway and front garden of the house – to say they were shocked is an understatement!!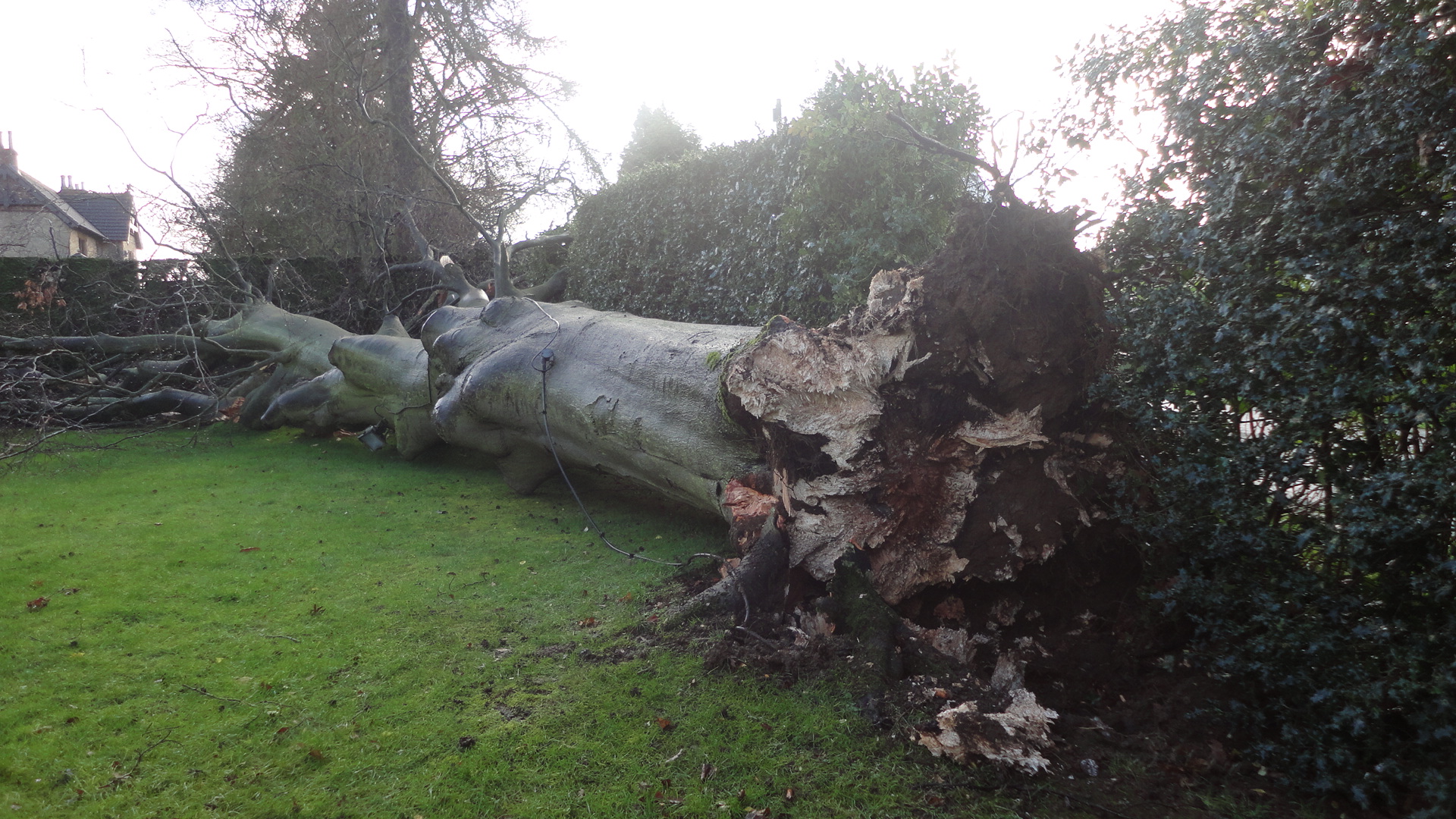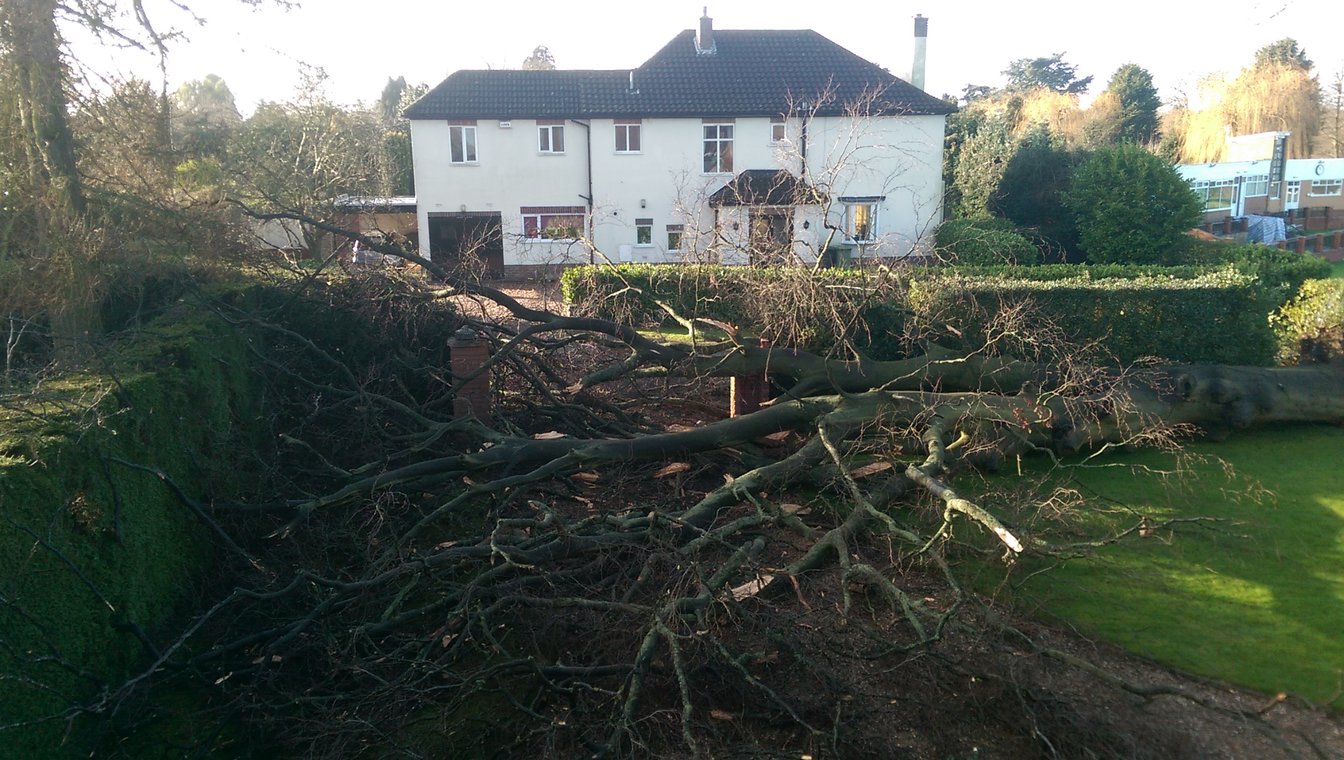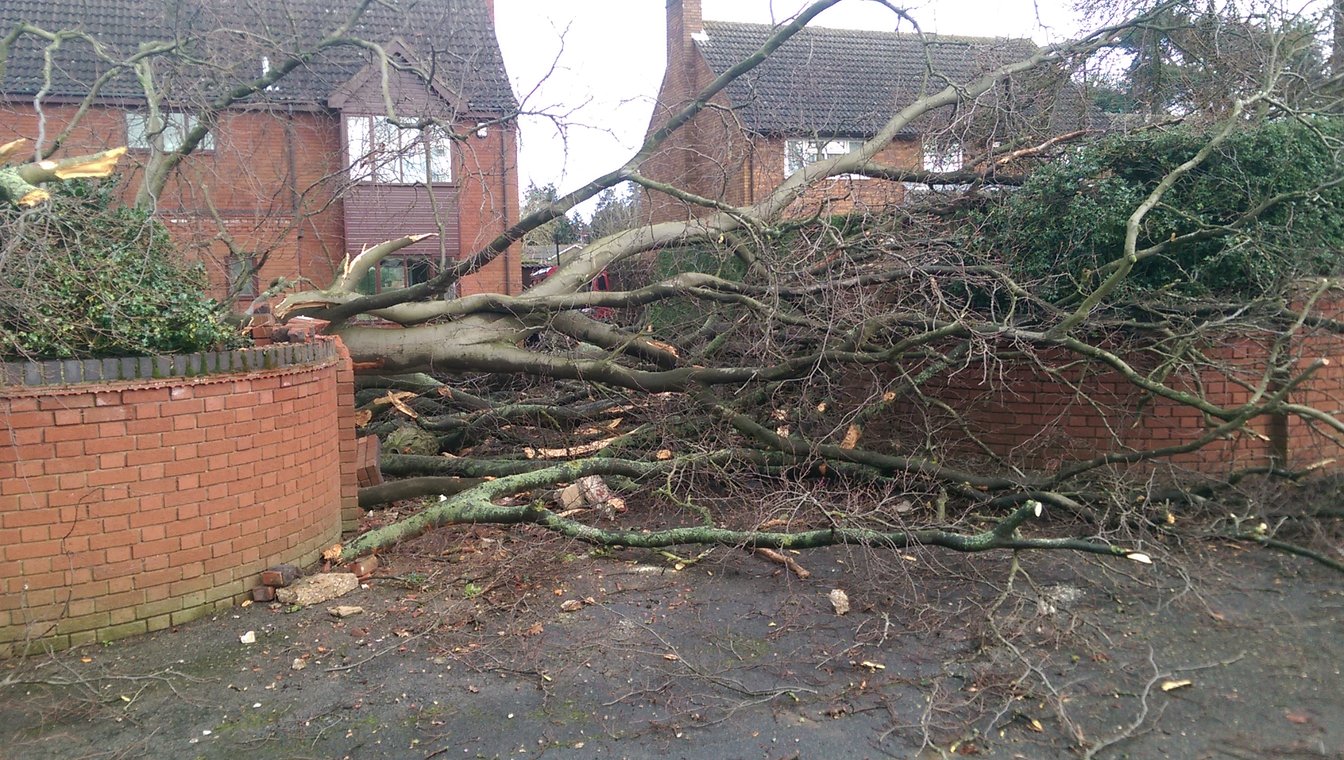 The homeowners were fortunate in the way the tree had fallen and whilst it did destroy part of their front wall and fencing it could have been much worse if the tree had landed on part of the house.
So, what caused this freak accident?
Unbeknown to the householder the tree was in the latter stages of a fungal infection known as 'Meripilus giganteus '– this is a polyvore fungus that causes serious internal damage to a tree.
One of the biggest challenges with Meripilus is that it frequently doesn't show any visible signs that internal damage is occurring to a tree – in the Autumn the Meripulus can be seen around the base of the trunk – this shows itself as yellowish-brown fruiting bodies that are 20-30cm across.
Meripilus is found in broadleaf trees and is particularly damaging to Beech trees but can also affect Oak, London Plane, Sycamore & Lime Trees. Without intervention trees suffering from Meripilus can topple without warning (as happened in this case!)
If you notice any external signs of fungus on a tree it is always worth getting a second opinion as they can be a sign that internally damage is occurring– once a tree is affected by Meripilus the only option is to employ an arborist to safely remove the tree – this may not need to be immediate but at some point in the future you will need to budget for this.
Fortunately for the homeowner we were able to remove all of the remains of the tree giving them their garden and driveway back.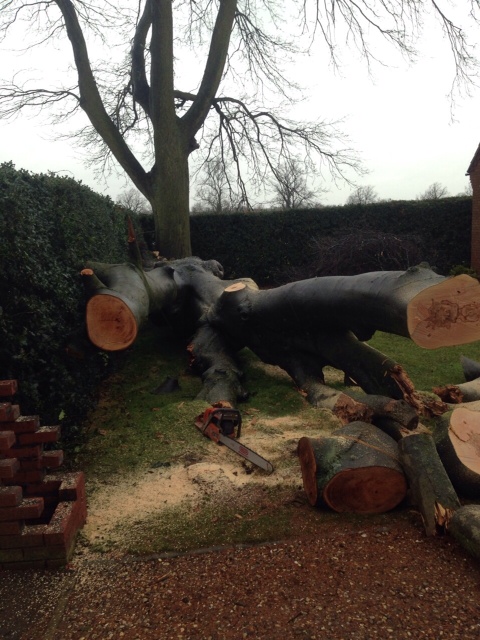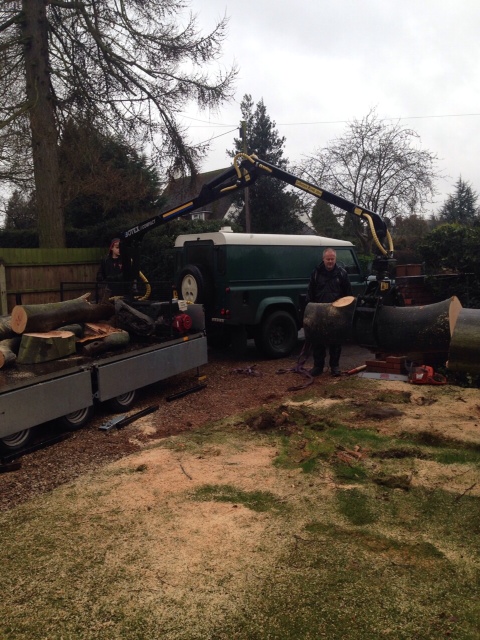 If you are concerned about any of the trees on your property please call us today for advice.
MB Tree Surgery are a Northamptonshire based professional tree surgery business covering Northampton, Wellingborough, Kettering, Corby,
Towcester Rushden and surrounding villages.