This week's blog looks at a recent job we completed in Wellingborough. A few weeks ago we ran an article about a beech tree that had toppled due to the effects of meripilus. The tree that had succumbed to this was situated in close proximity to a large oak tree - as meripilus can be transmitted to nearby trees it was decided (with the approval of the Borough Council) that the tree be felled.
The tree was over 80 feet tall and had been part of the landscape for many years and certainly received a lot of interest during the work. Due to the the positioning of the tree it was a job requiring a lot of stamina, concentration and strength and really showcased the work and skill involved in tree surgery.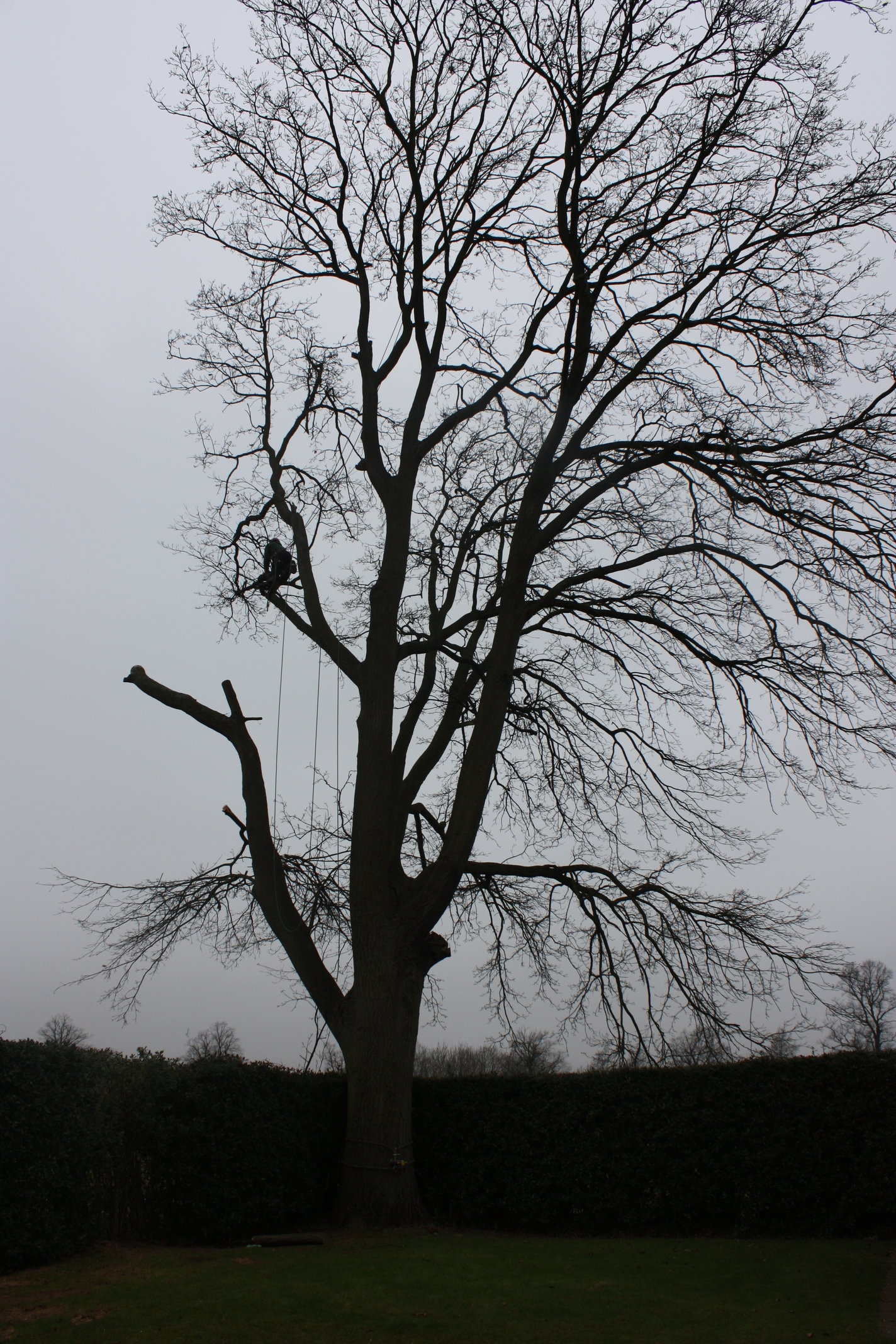 Photograph of the tree as work commenced...

Lots of climbing involved - this image shows Mark using ropes to secure sections to be dismantled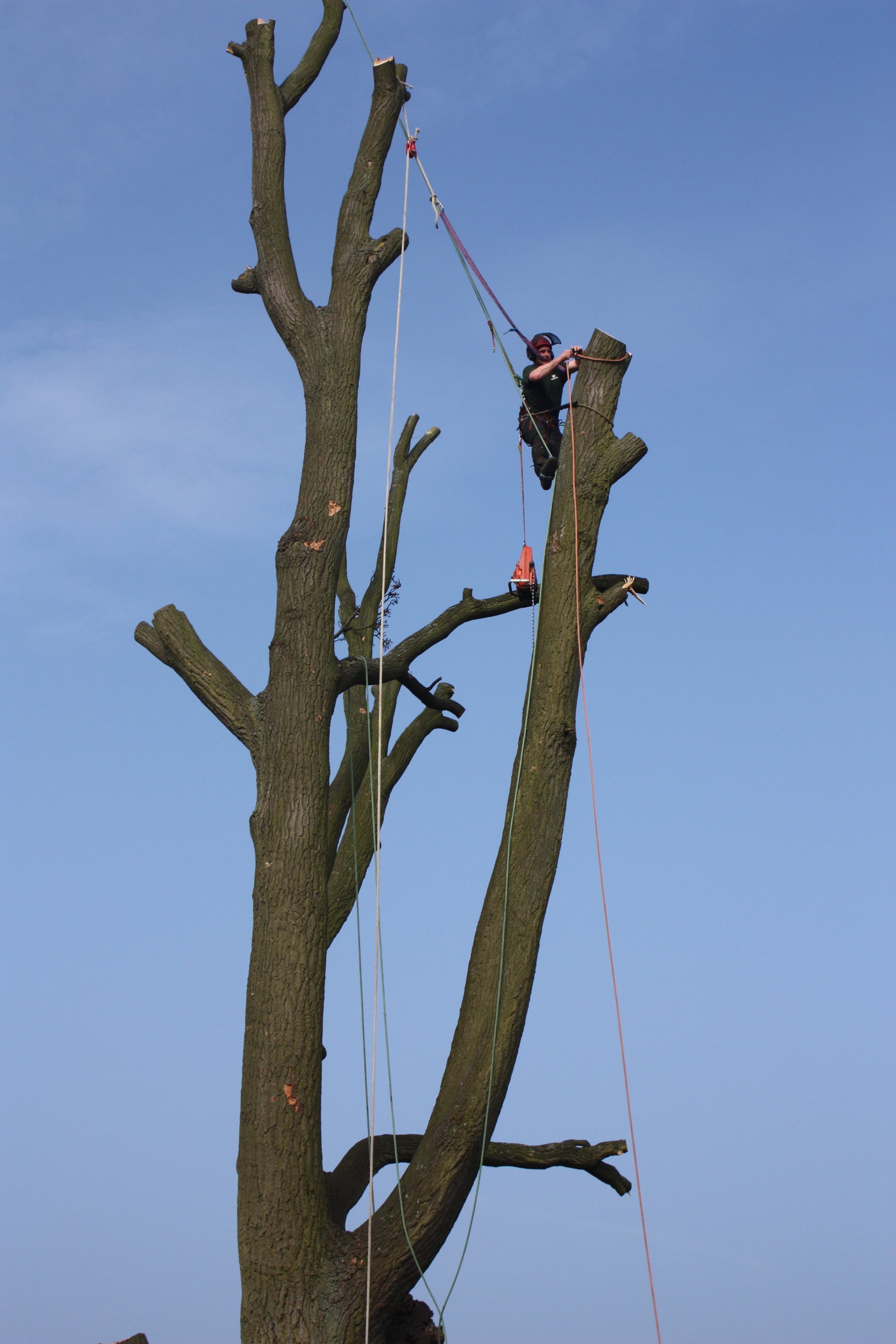 Image shows progress after day 1 (and blue skies on day 2!) Crown has been removed and sectional dismantling begins on main stem and branches..
Dismantling continues - chainsaw in action...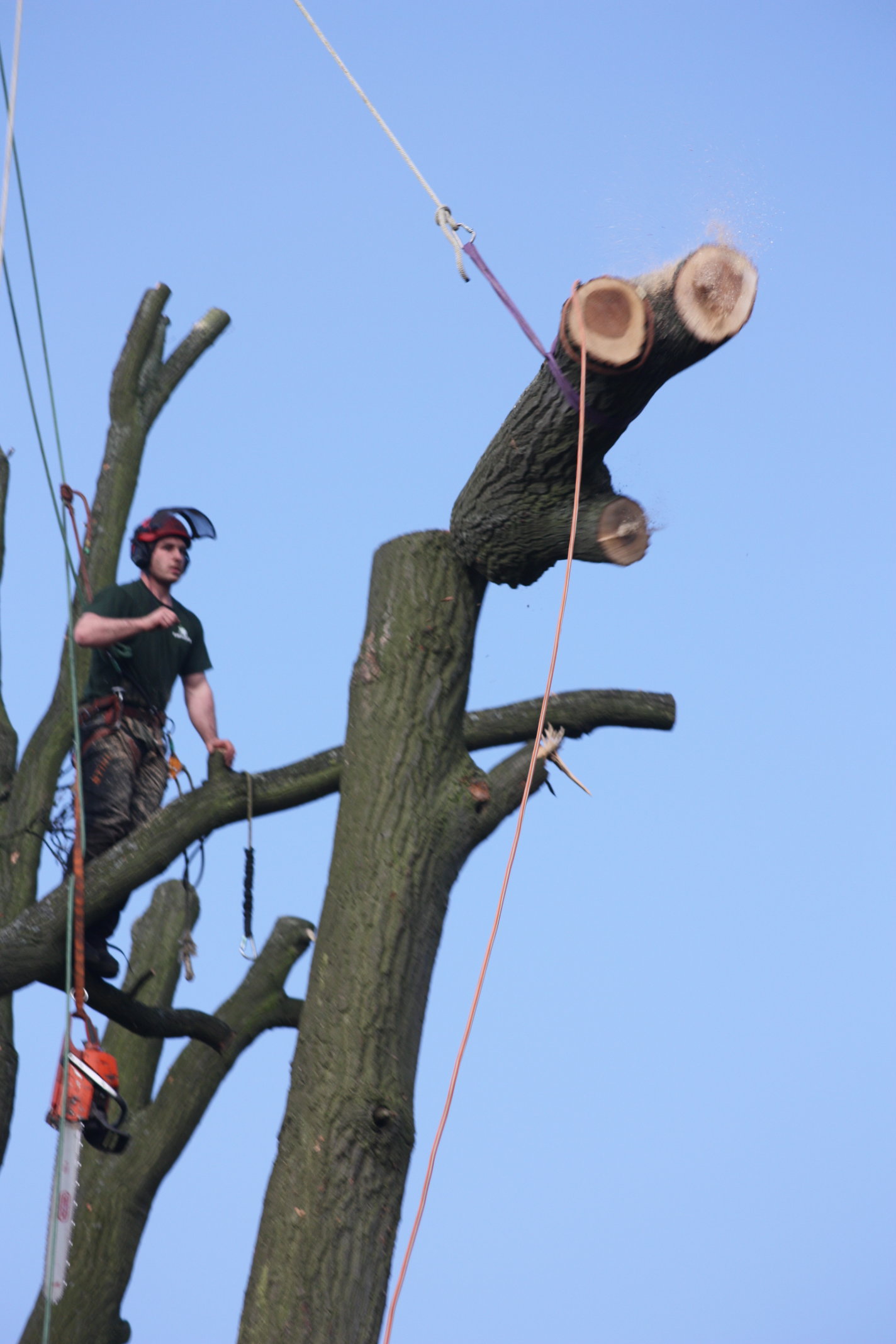 Lowering ropes and rig are used to ensure controlled lowering of cut sections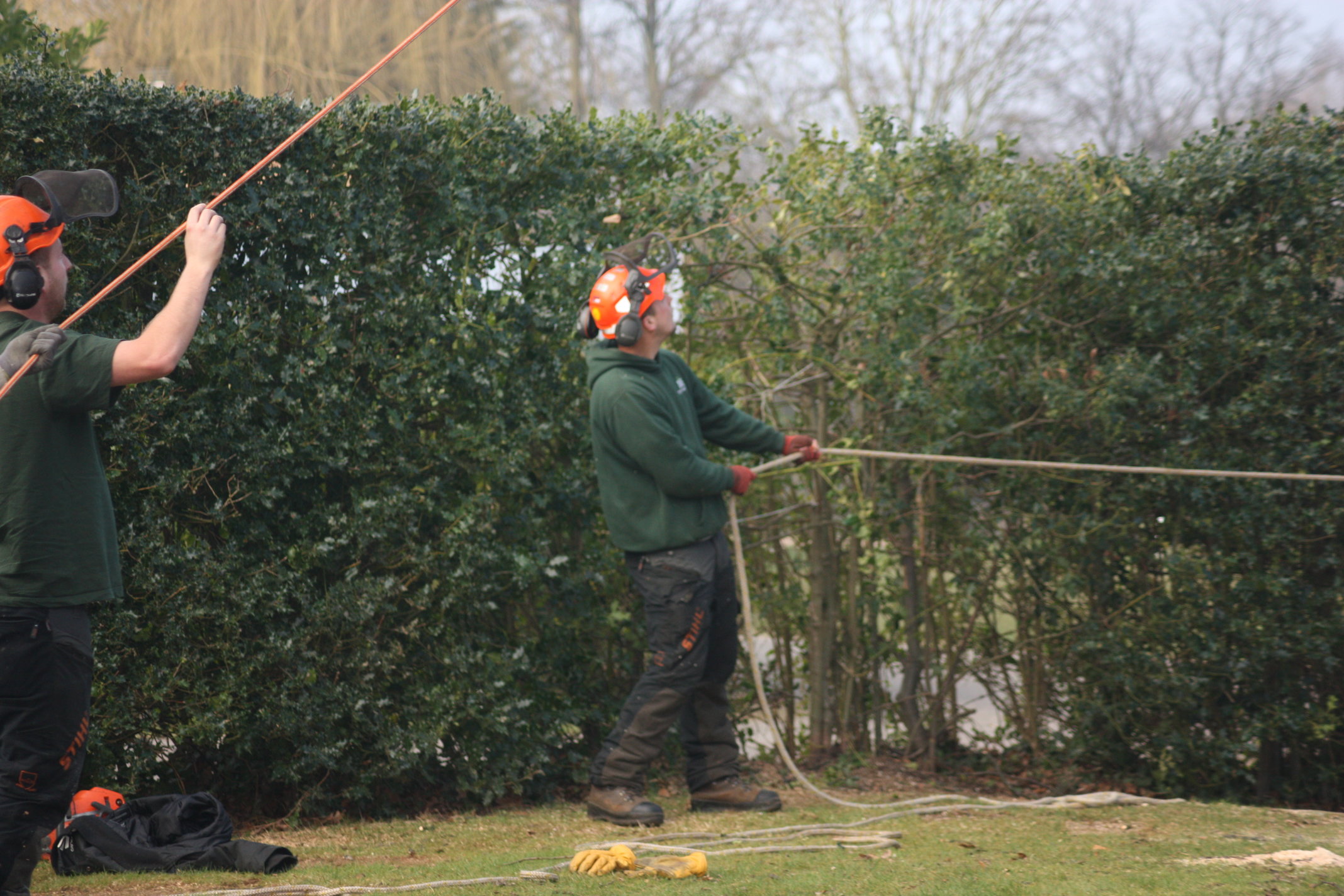 The ground crew play an important part in the safe lowering of the dismantled sections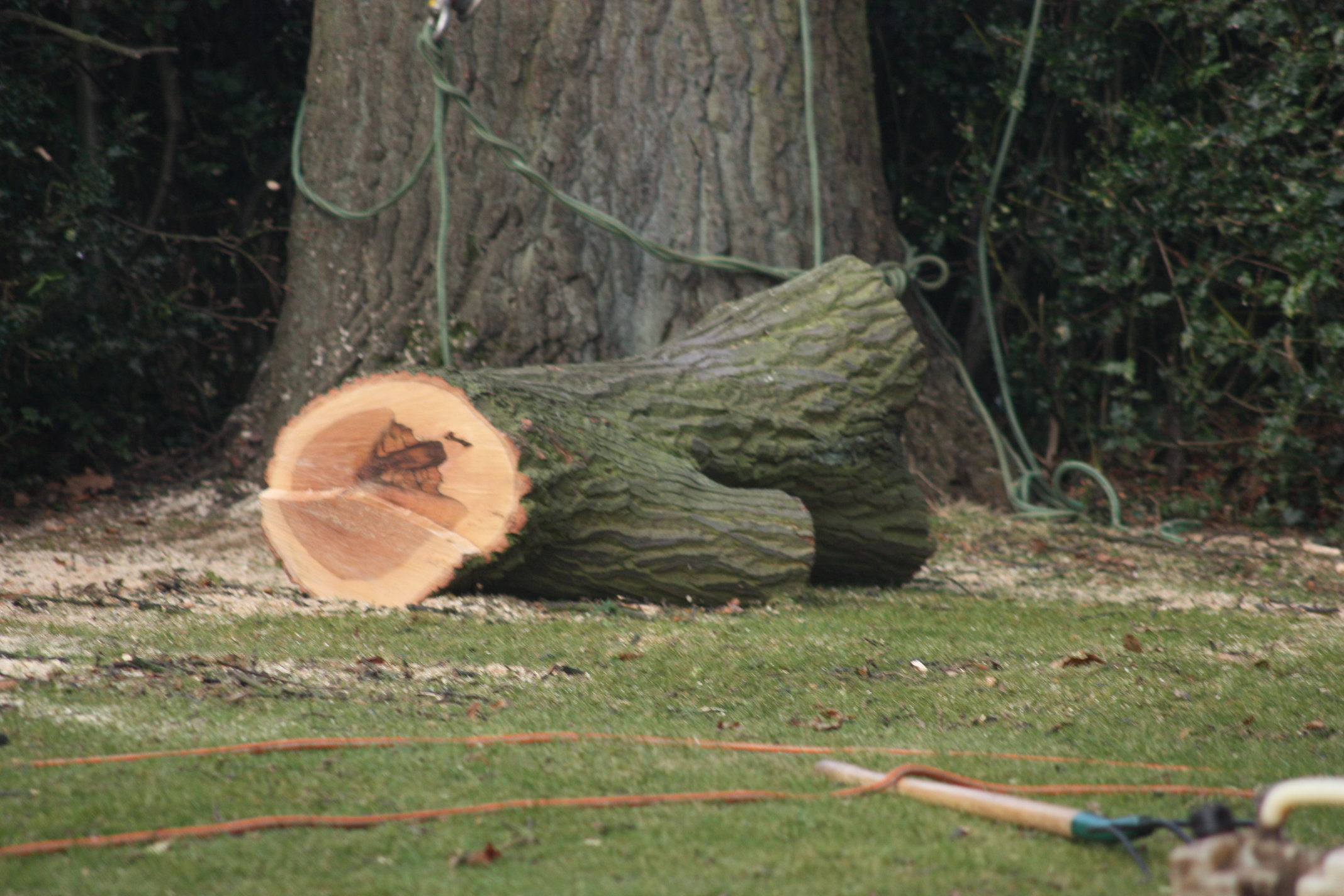 This job involved the lowering of some very large sections of oak..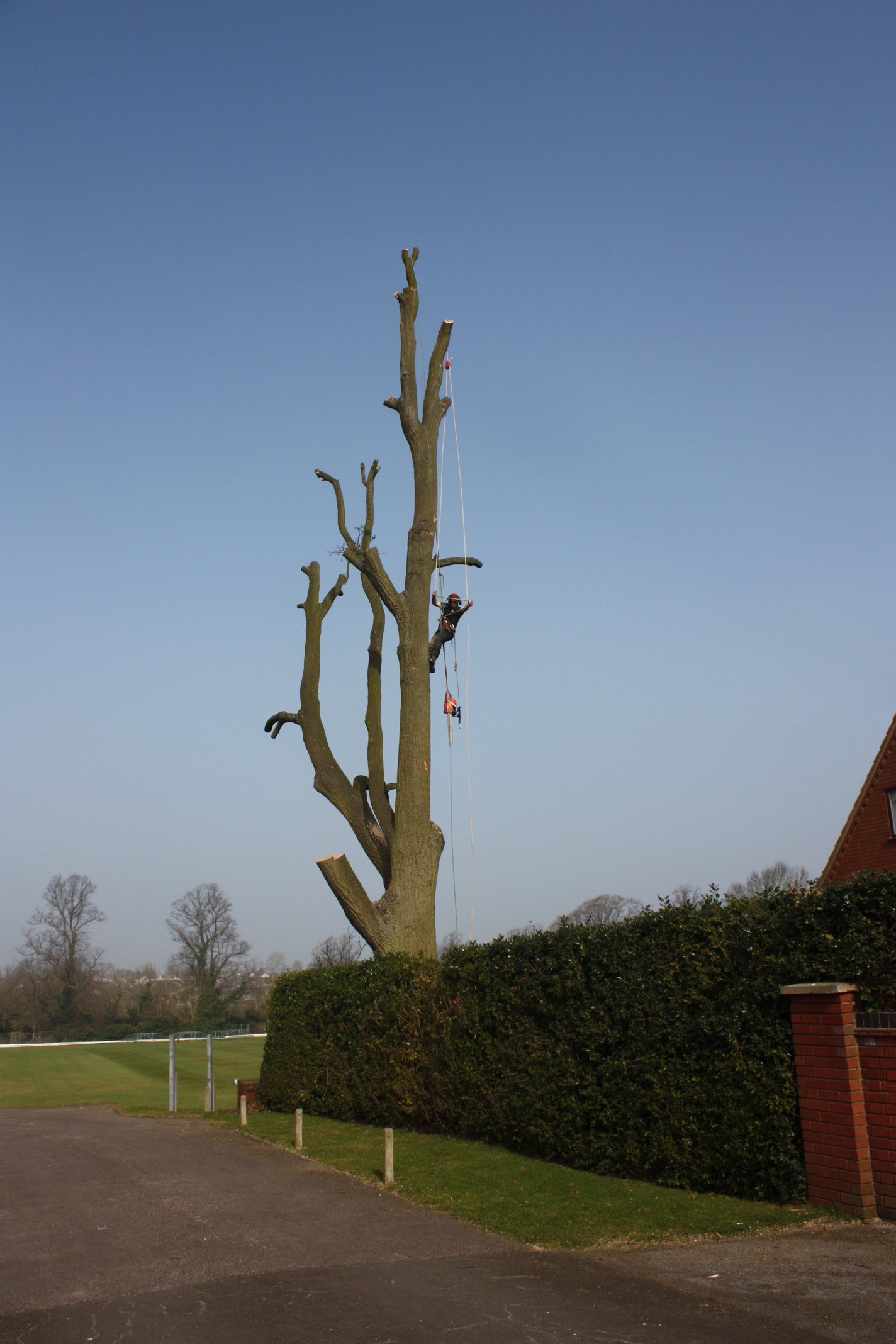 Dismantling continues - photo shows progress so far..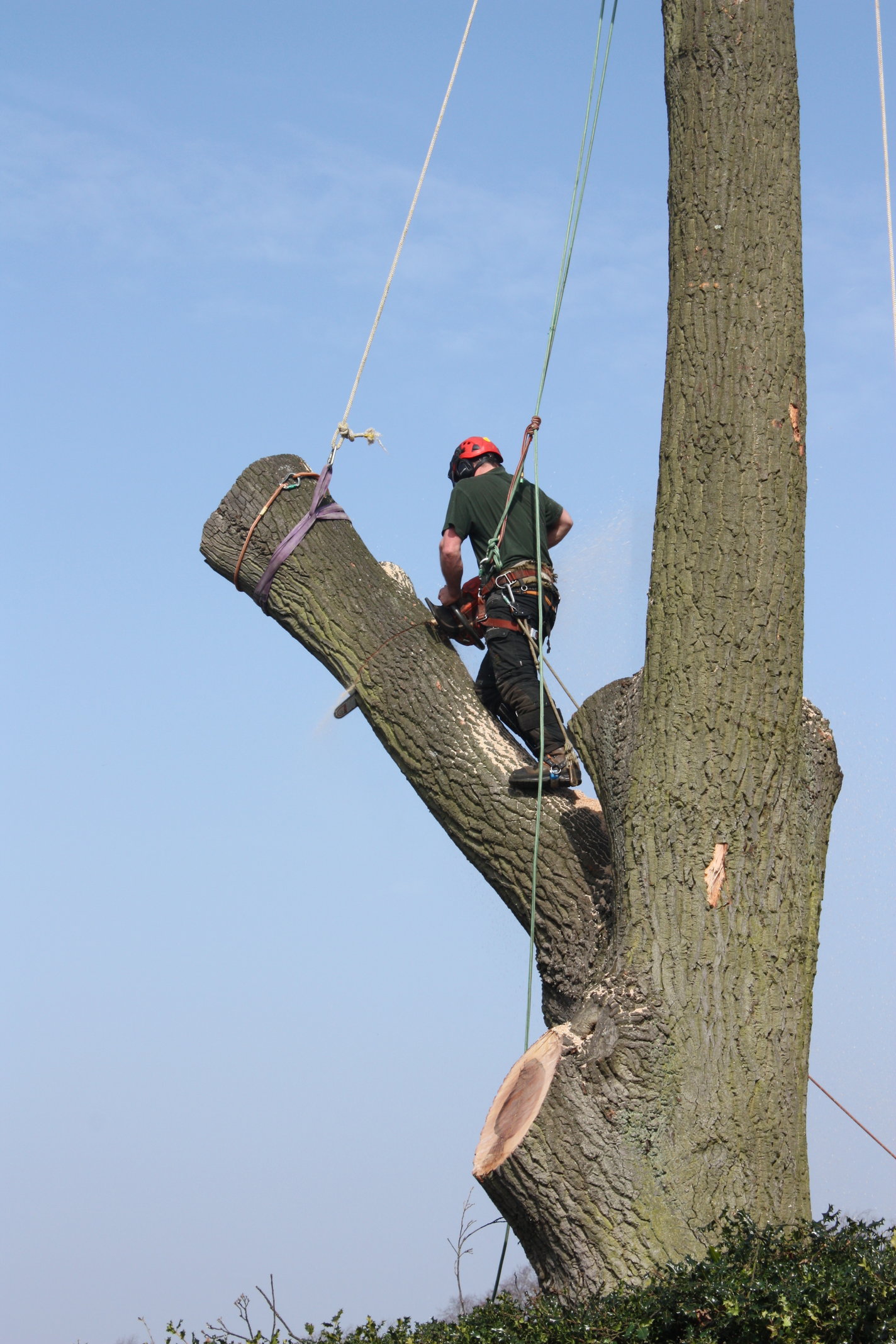 The final limbs begin to be removed..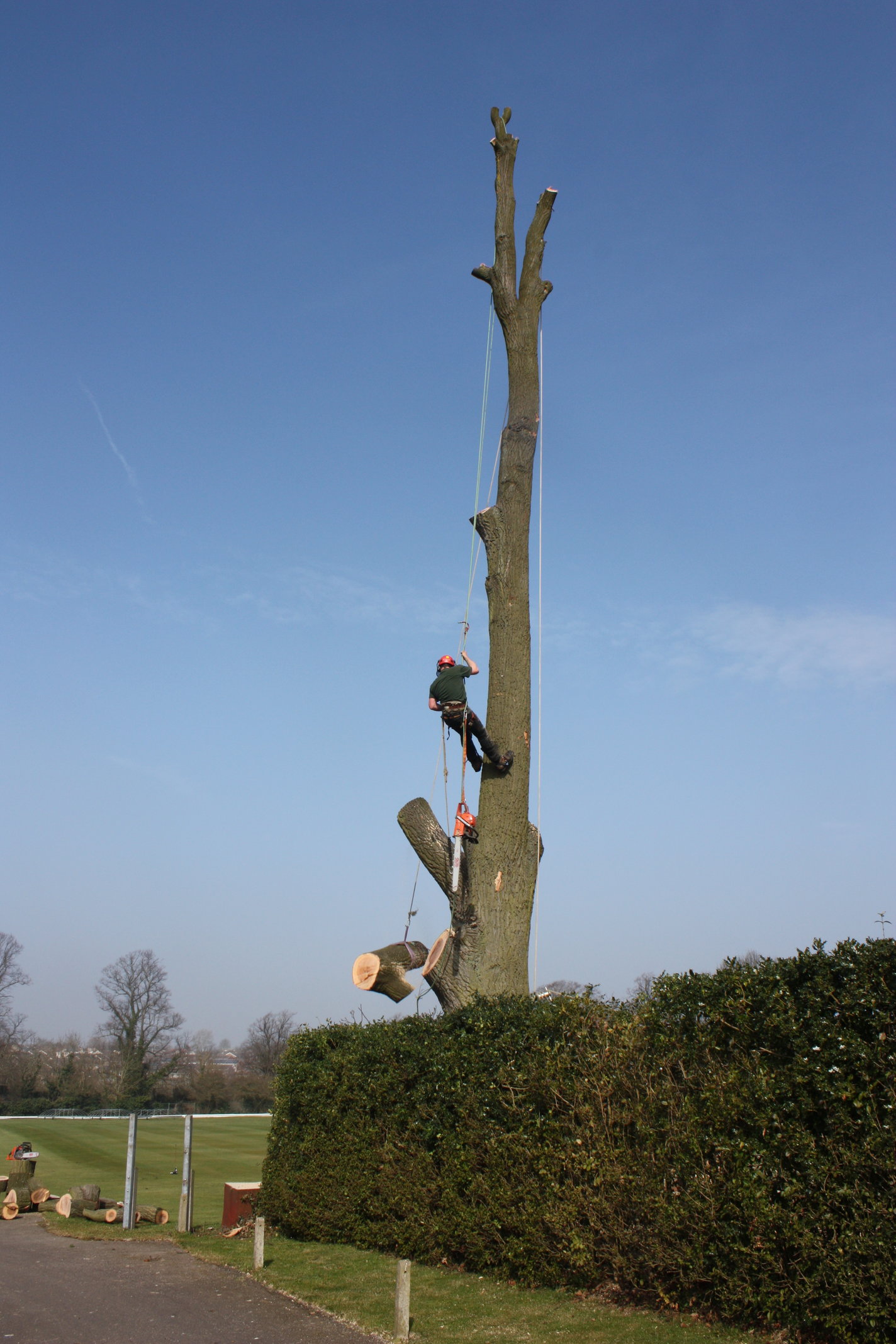 Limbs being safely lowered using ropes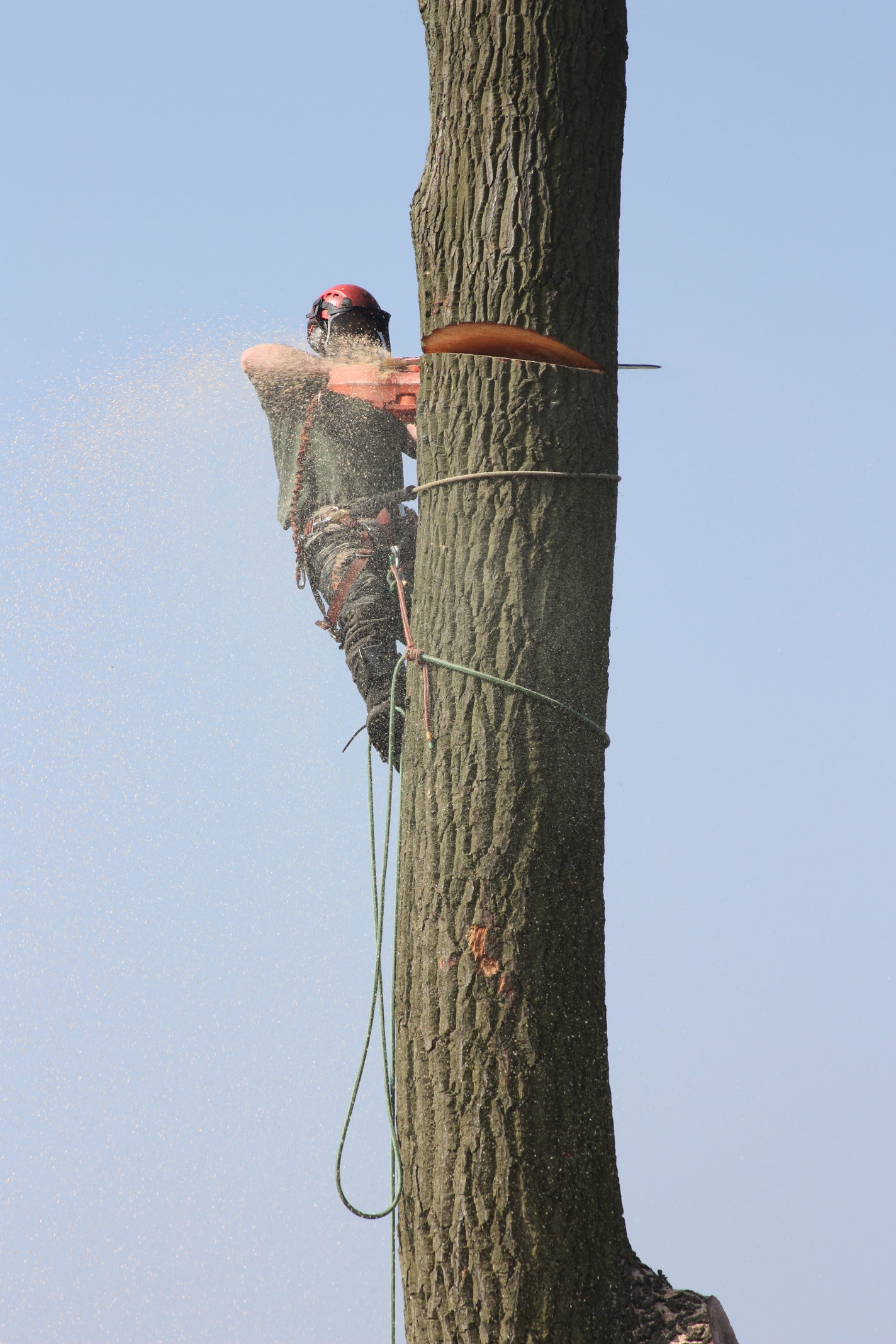 Final section of timber felled..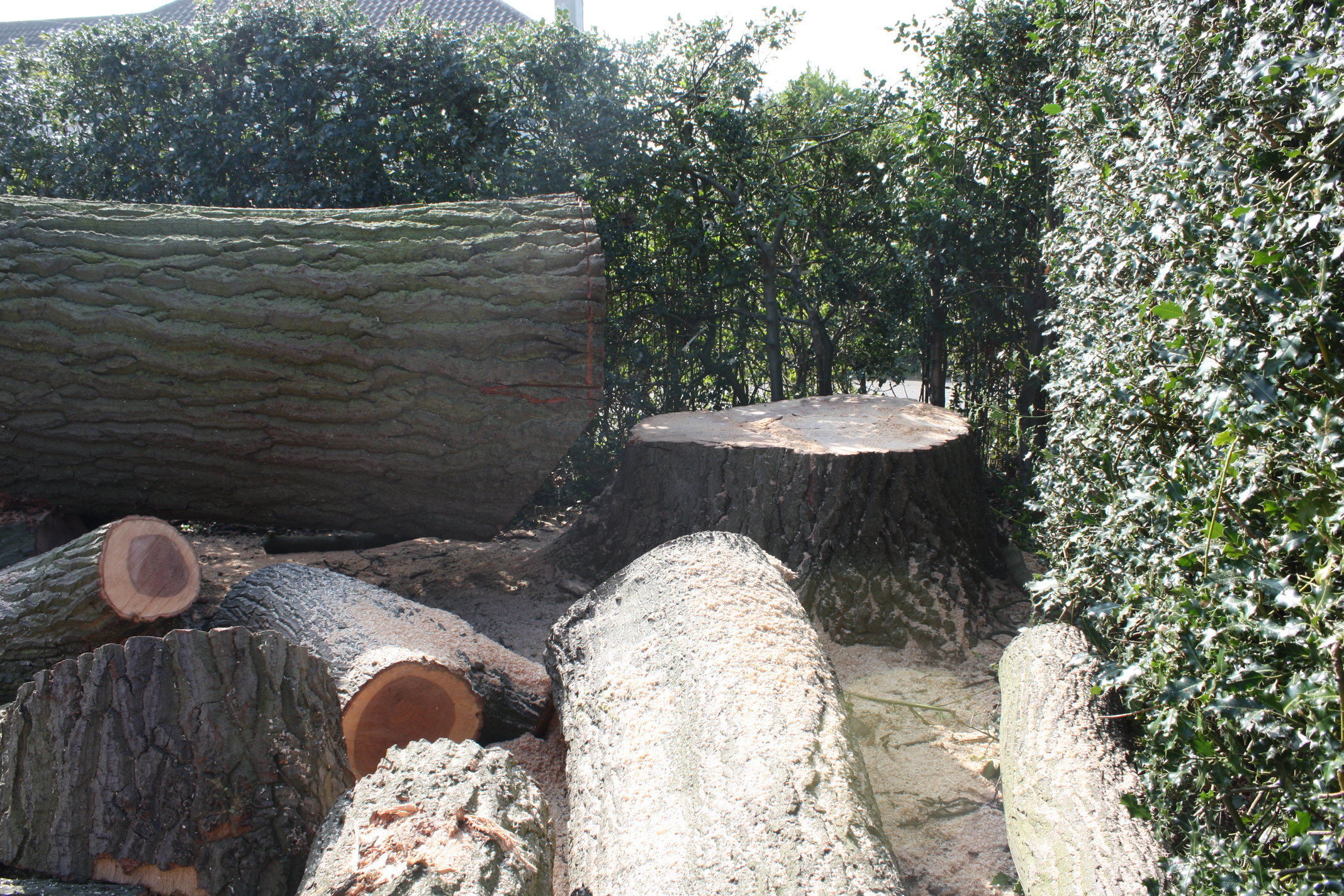 After two days work the tree is finally felled...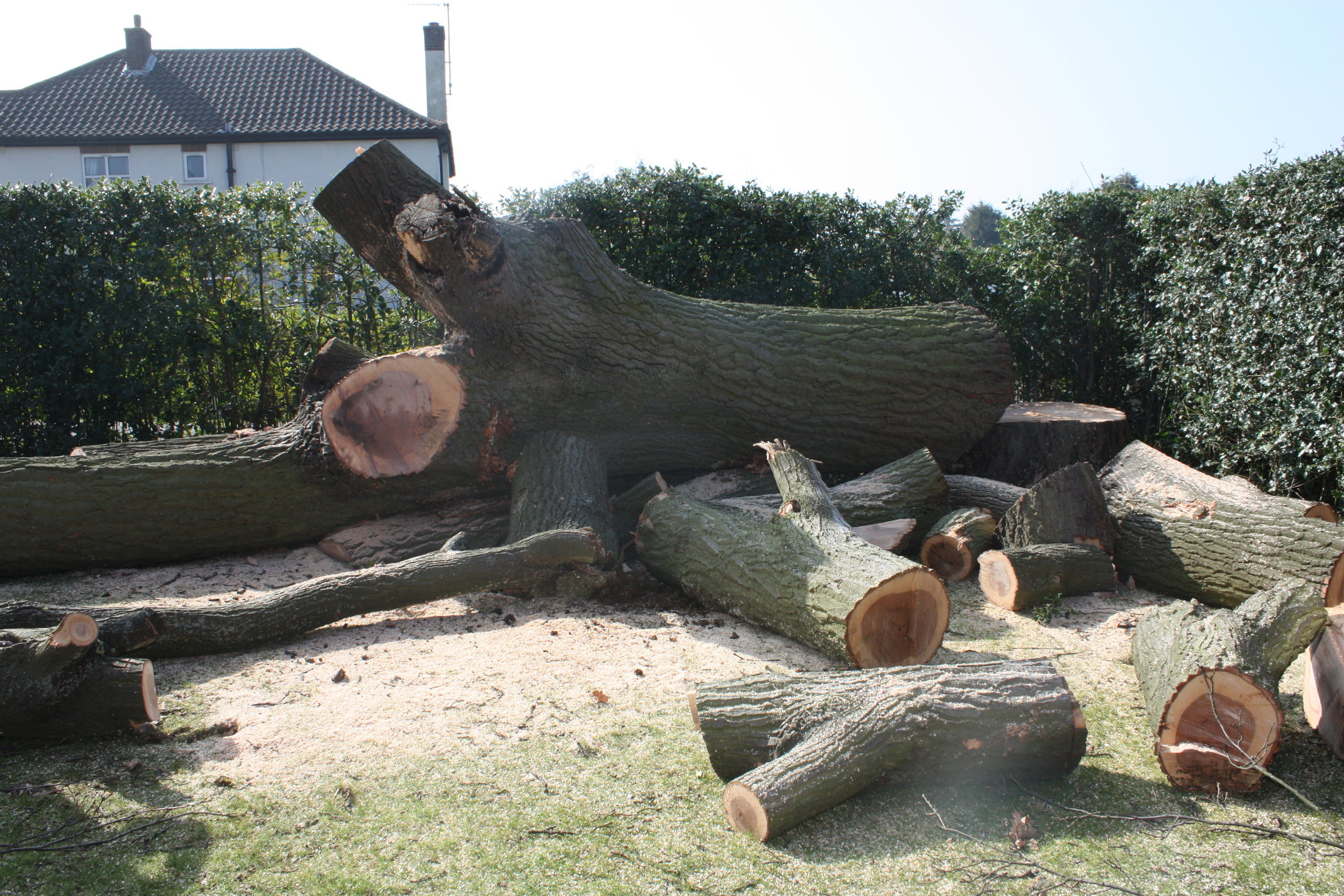 Shot showing sheer size of the tree once felled..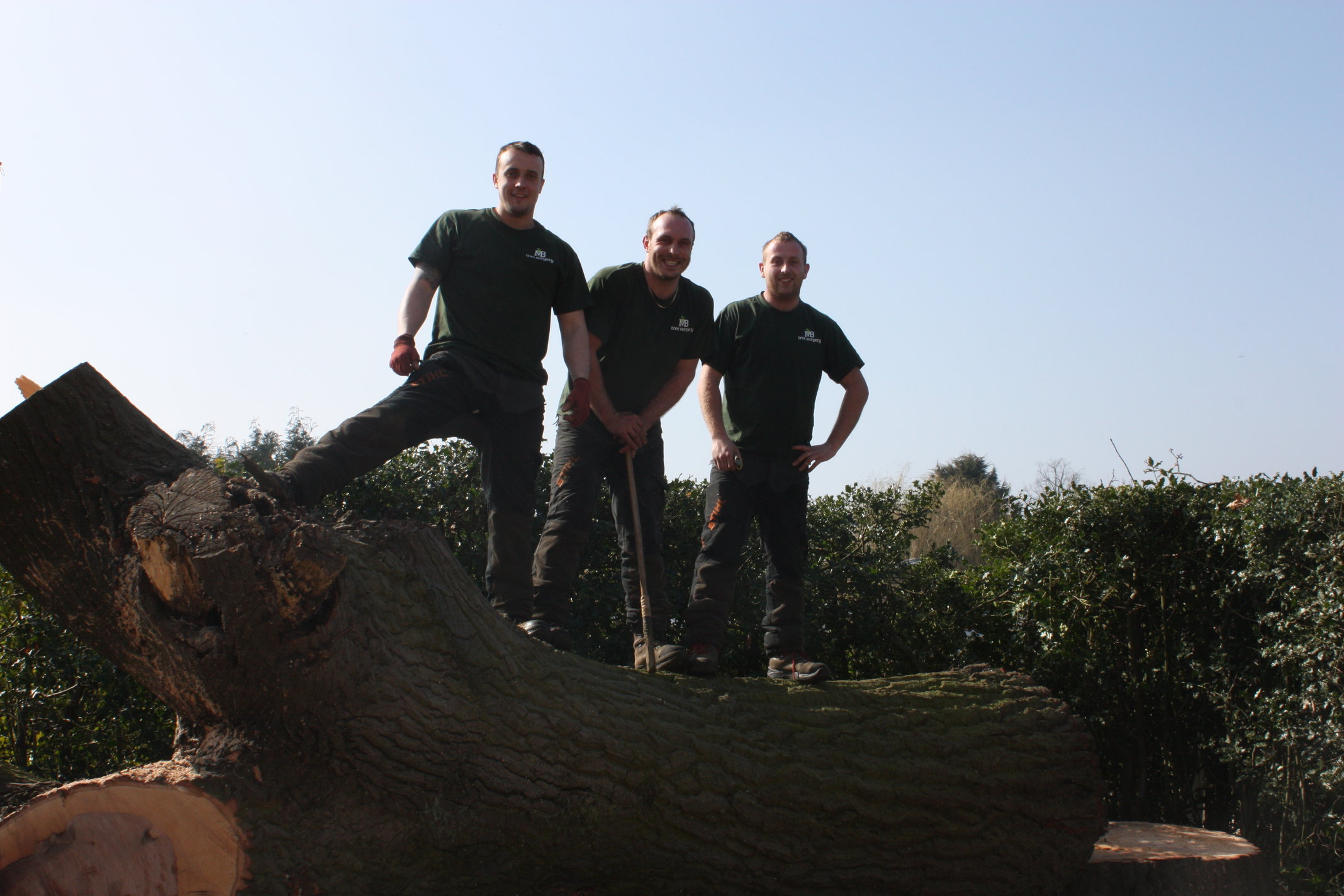 Team MB Tree Surgery!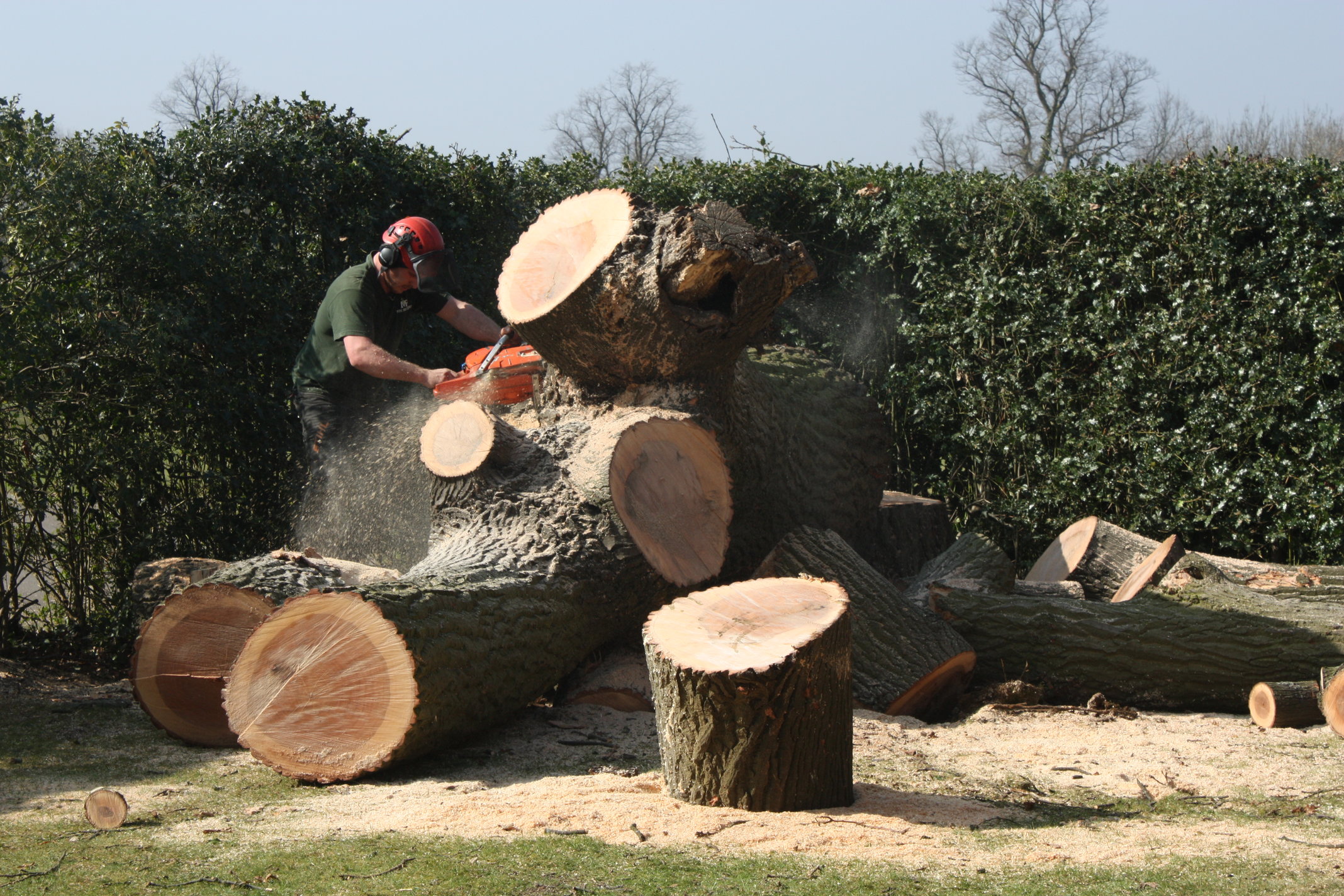 The ground clearance commences - all the wood from the tree was removed from site and will be used for firewood..
So, after two days of hard graft the tree was finally down and the homeowner was delighted - they had been understandbly worried following the demise of the beech tree - another job well done! If you are worried about any of the trees on your property please call us for advice.
MB Tree Surgery are a Northamptonshire based professional tree surgery business covering Northampton, Wellingborough, Kettering, Corby, Towcester Rushden and surrounding villages.